The Day Comparer tool
A new client proposal has been added to the trading platform. The Day Comparer allows you to compare and understand trading days. You can compare either the full trading day or parts of the trading day.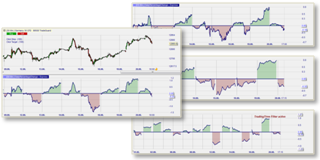 In one quick view you can see gaps, the evolution of volatility and the relative evolution of the market. A very useful tool worth exploring! Download a free real-time demo of the NanoTrader Full.