The Inventory Retracement Bar
A new tool has been added to the trading platform. Trader Rob Hoffman designed the Inventory Retracement Bar (IRB) in order to exploit the market behaviour of institutions with large positions.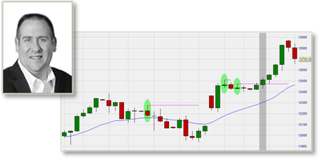 The IRB can be used for signals or as a complete trading strategy by adding Rob Hoffman's stop loss order criteria. Download a free real-time demo of the NanoTrader Full.