New product – Sneak preview
These are some screenshots of the new free SignalRadar service which will be launched soon.
The SignalRadar shows live trades executed by various trading strategies.  You can find interesting trades to jump on.
There will be a version in the NanoTrader platform, a web version and an app.
This is a live trading table, showing the new mouse-over mini charts: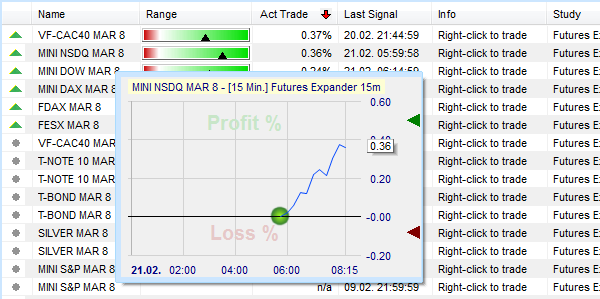 The live trades are also visible in the main charts. In this chart, two strategies have a long position: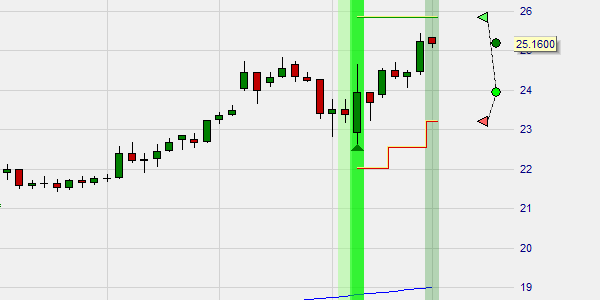 Another SignalRadar table live trading stocks: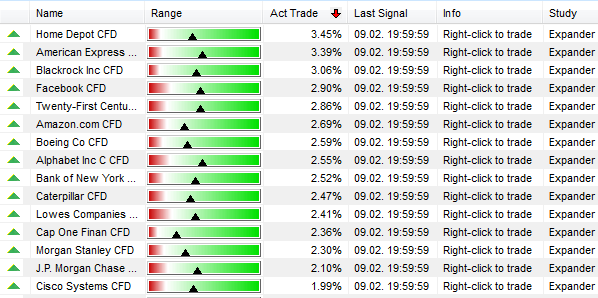 This is the web version of the SignalRadar: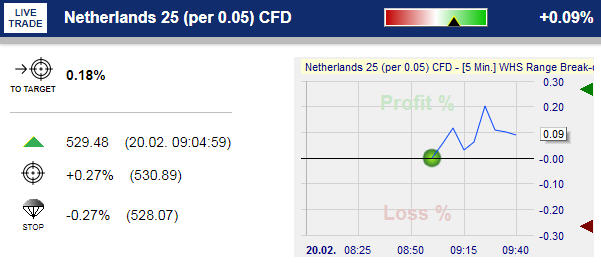 You can see some live trading here on this German language website.
---