The Heikin Ashi histogram
A new client proposal has been added to the trading platform. The Heikin Ashi Histogram converts the popular Heikin Ashi candles into a an easy-to-interpret histogram.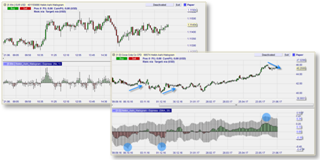 You can use the histogram to spot overbought and oversold market situations which may be trading signals. Changes from red to green or green to red around the zero-line also have the potential of being used as trading signals if in the direction of the trend. Download a free real-time demo of the NanoTrader Full.