You are here
More screeners in NanoTrader
The screeners section in NanoTrader has been expanded. Besides making your own screeners you can utilize the ready-to-use screeners. Included among the free ready-to-use screeners you find, for example, the popular Today's Trends screener and the 1-2-3-4 chart pattern screener.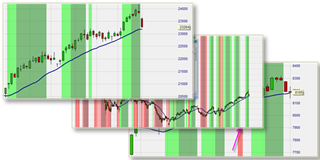 • 18 ready-to-use screeners are now available.
• There are screeners based on chart patterns, today's trend, etc.
• The screeners search for indices, oil, gold, US stocks, EU stocks, etc.
• Making a screener is easy.
Download a free real-time demo of the NanoTrader Full.