You are here
Reviewing your trades
Traders like to keep an overview of their trades. The NanoTrader trading platform offers several possibilities to do so both in separate reports and directly in the charts.
1. AN OVERVIEW OF YOUR TRADES
Besides traditional trade reporting methods, the NanoTrader platform offers several practical features which make reviewing trades easy. A click in the account bar on the relevant icon opens a window, which provides the trader with sortable data and useful statistics. A chart shows the overall profit and loss per trade per instrument.
Click this icon: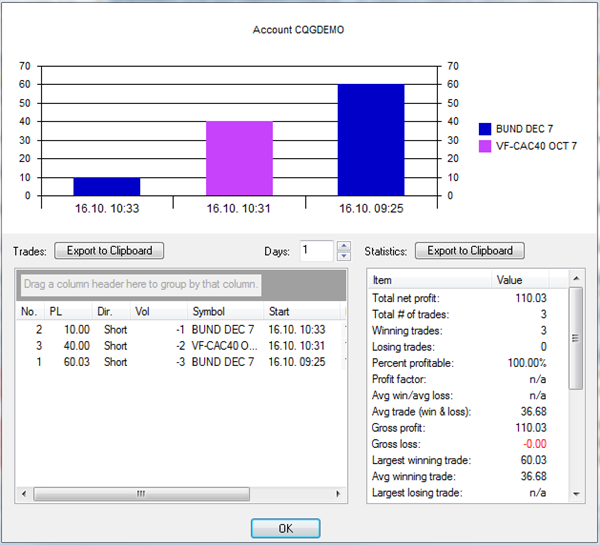 Free real-time NanoTrader demo
2. IN-CHART TRADE INFORMATION
Chronological information on executed trades is also available in the chart. This example shows a trader who bought two futures contracts and sold them subsequently separately.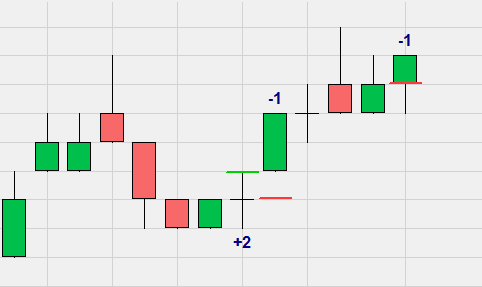 Free real-time NanoTrader demo
Just like any other chart in NanoTrader, this image can be exported to, for example, a Word document and saved for further needs.