You are here
Detecting chart patterns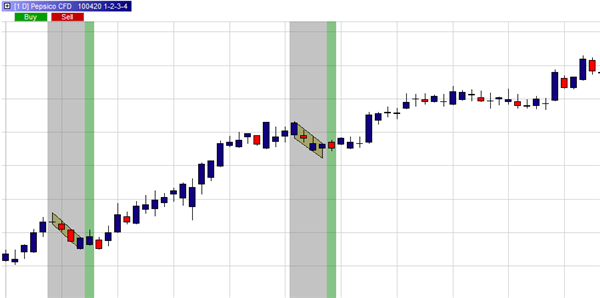 Chart patterns are of interest to traders who use technical analysis. NanoTrader automatically detects chart patterns. When a chart pattern is detected you can request to be notified by e-mail, sound or pop-up message.
---
The advantages of the chart patterns function in NanoTrader:
The chart patterns are ready-to-use.
 
The chart patterns are organised into categories (candlesticks, famous traders...).
 
The chart patterns are detected automatically.
 
An alarm (mail, pop-up, sound) notifies you when a pattern occurs.
 
The chart patterns can be used in screeners, trading signals and strategies.
Download a free real-time demo of the NanoTrader Full trading platform including the chart patterns
---
1. TRADER CHART PATTERNS
This category of chart patterns is based on patterns identified by well-known traders and technical analysts.
This example shows a Hammer Blast chart pattern on the airplane manufacturer Boeing. The Hammer Blast pattern was designed by technical analyst Stefan Salomon. It contains a hammer candle. The pattern has a good track record.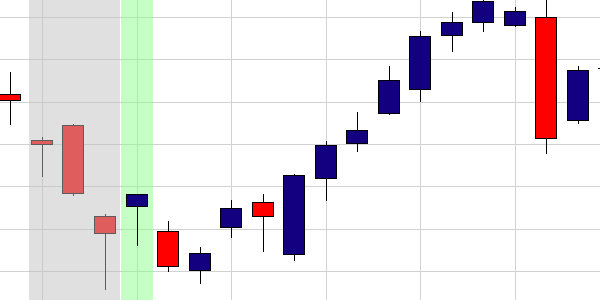 2. CANDLESTICK CHART PATTERNS
The patterns in this category are based on candlesticks. A wide variety of candlestick patterns exist. They should be used not in isolation but together with indicators and other technical analysis tools.
This example shows a Bullish Engulfing pattern occuring during a downtrend on the stock 3M.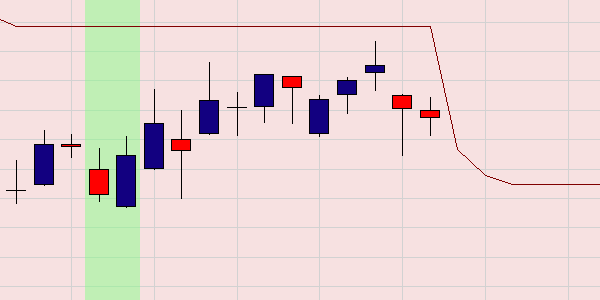 ---
Professional trader and author Michael Voigt likes the NanoTrader trading platform.
---
---