You are here
The Periods High-Low Stop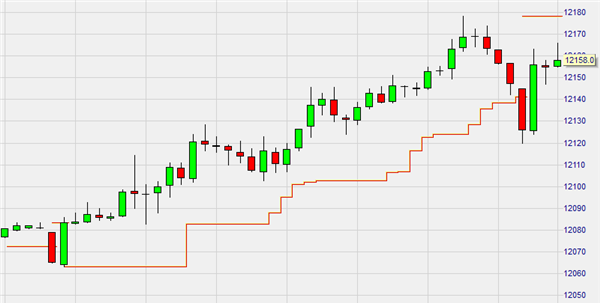 The Periods High-Low stop is an excellent stop. Not many trading platforms can handle this stop automatically. Hence the Periods High-Low, despite its excellent track record, is not very well known. This simple yet logical stop follows the highest or lowest market price over a period defined by the trader.
These are the advantages of the Periods High-Low stop:
The stop has an implied trailing function.
 
Your risk is automatically reduced and your profit is automatically safeguarded.
 
The stop can be parameterized without programming.
 
The stop is placed automatically.
 
The stop can be combined with other stops.
---
1. AN EXAMPLE
The Periods High-Low Stop is one of over 15 stop order types which the NanoTrader offers.
Suppose you have long position and your Periods High-Low stop is set to 5. In this case your sell stop loss order will always be placed on lowest markets price of the 5 last periods.
In this example the Periods High-Low stop is set to 10 periods. Notice how the stop is always automatically placed in the low of the last 10 periods.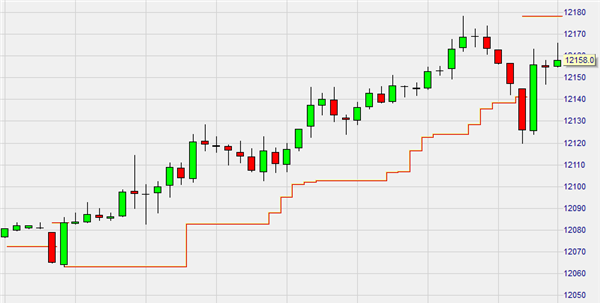 2. CHANGING THE STOP
The periods over which the stop is calculated can be changed in the DesignerBar or directly in the chart (click on the value and move the mousewheel).
Traditionally the distance of the stop is based on the highest-lowest market price over x periods. You can, however, also slightly vary the distance by a number of ticks, points, ATRs or a percentage. If, for example, you change the percentage from 0 to 0,05%, the stop for a long position will be the lowest markets market price over x periods minus 0,05%.
3. SWITCHING STOP TYPES WHEN IN POSITION
If your open position is protected by, say, a fixed stop loss you can change this into, say, a Periods High-Low stop by clicking one button. It is not necessary to cancel the stop order and replace it.
Click on the label of your existing stop order. The blue tactic buttons appear. Click PerHiLo. Your stop has been changed.
---
The opinion of a NanoTrader user:
"It is phenomenal what your trading platform can do."
N.R.
Discover NanoTrader...  download a free real-time demo
---